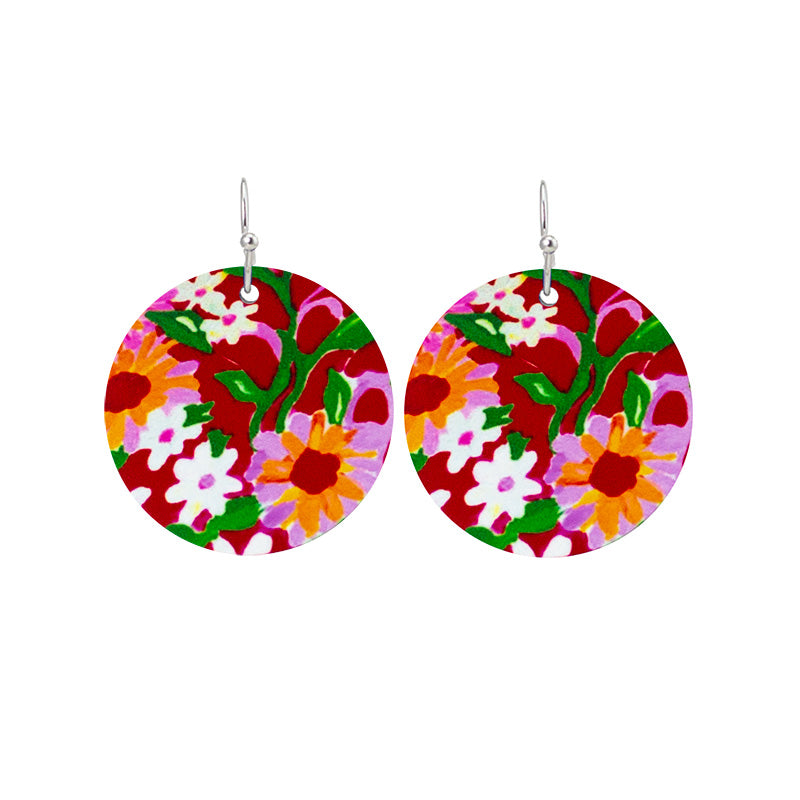 Our earrings are uniquely designed and handmade from our studio in Lennox Head, Australia. Made from strong yet lightweight aluminium, our $14.95 range come with a silver plated hook. PLUS they're reversible, so you can get two gorgeous artwork designs in one pair.
Each artwork design comes from the hands of our designer Jennie Riley, who has been making unique, individual, bold, signature jewellery designs for over 20 years.
Our earrings bring a flavour of exotic, Australian design to your every day.
30mm diameter 4.10 Grams per pair
Click Here to see how to reverse our earrings