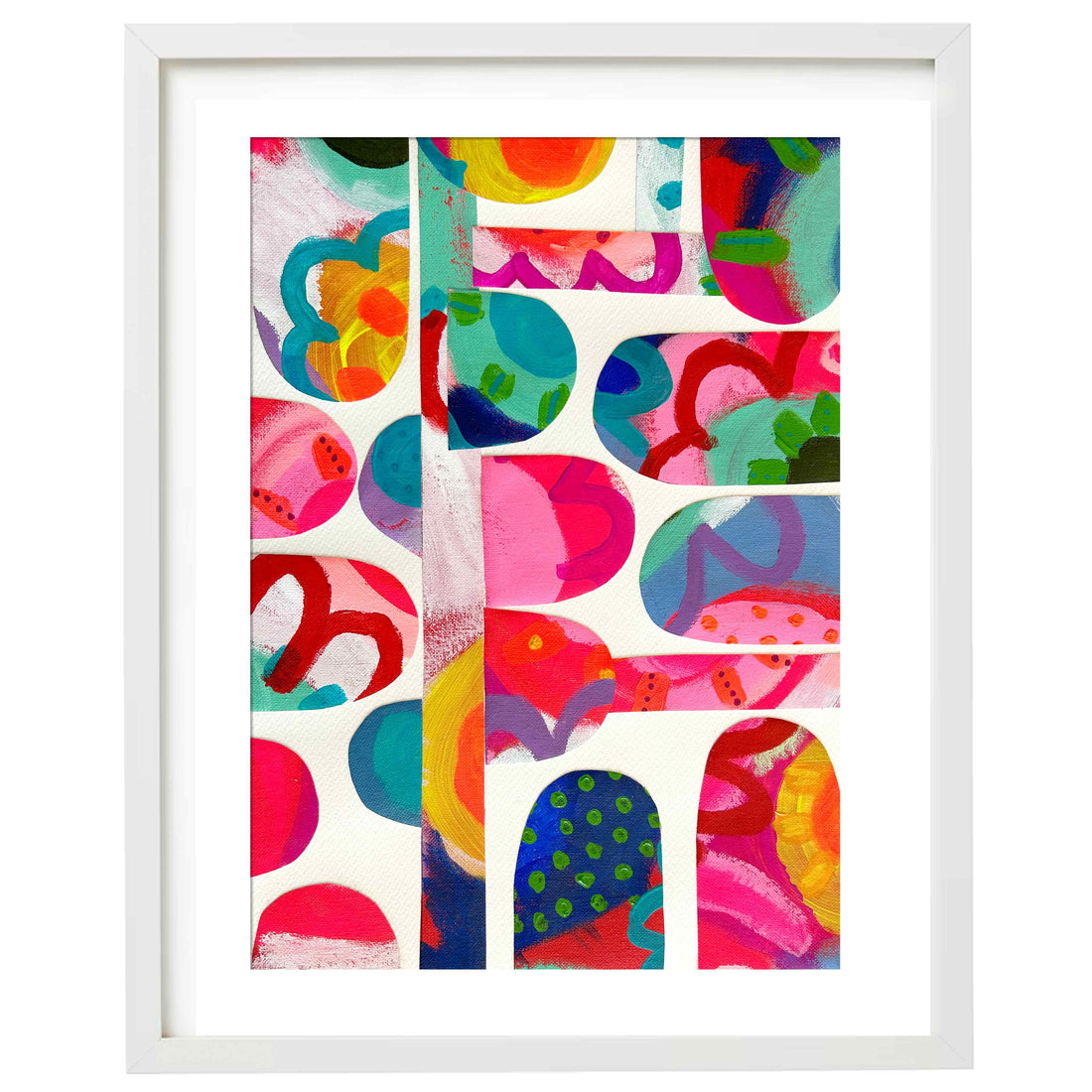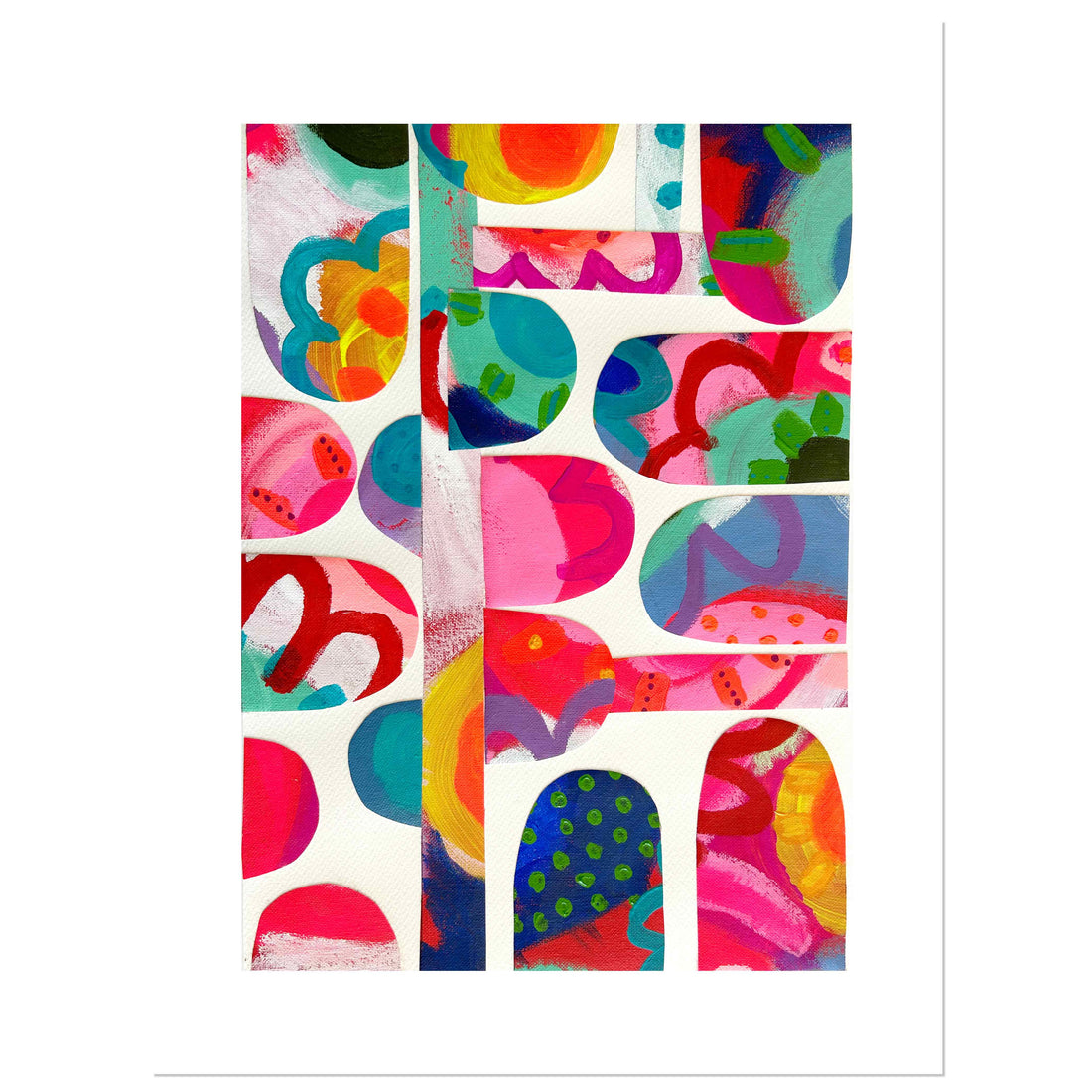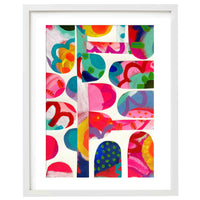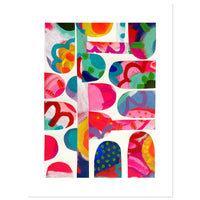 Jennie's original collage artworks are a stunning collection of hand painted canvas, combined with high quality textured paper. 
A mosaic of colour, these individual works are all part of a design process and artistic exploration in tone, hue and composition.
Framed or Unframed
295mm x 420mm
Many of the elements of Jennies original works end up as part of our wider Riley Burnett collections. 
To request a catalogue of ongoing works please feel free to contact us.
Enjoy some of our signature Jennie Riley Colour Combinations!
RB x
JENNIE RILEY
COLLAGE MAGIC
Jennie Riley's collage range plays with the notion of
bold, punchy shapes and colours in combination, to create a celebration with a
vivid twist!
Brighten your home and design space with a dash of the exotic this summer with
one of these gorgeous pieces. Each work is framed and mounted in a pine wood
frame.